FREERIDE
From crossing Mongolia, to ice sailing in the Baltics, meet the Blokart® sailors who make our sport their passion.
BLOKART SPEED
RECORD AT IVANPAH
THANK YOU: SCOTT YOUNG FOR THE SUPERB FOOTAGE
During the final race of the 2018 Blokart North American Championships Scott Young from Arizona (previous record holder of 65mph) and Dave Lussier from Rhode Island (a performance sailor but first time sailing Ivanpah) set a new Blokart speed record of 77.7 mph (125.05kph).
The two were side by side rounding the weather mark when a freak wind storm (aka Haboob) exceeding 40 knots blasted through the fleet and propelled them like never before. Scott's GPS unit recorded a Max Speed of 77.7 mph. Dave also had a recording on a phone tracker which confirmed their Max speed. Read the full story.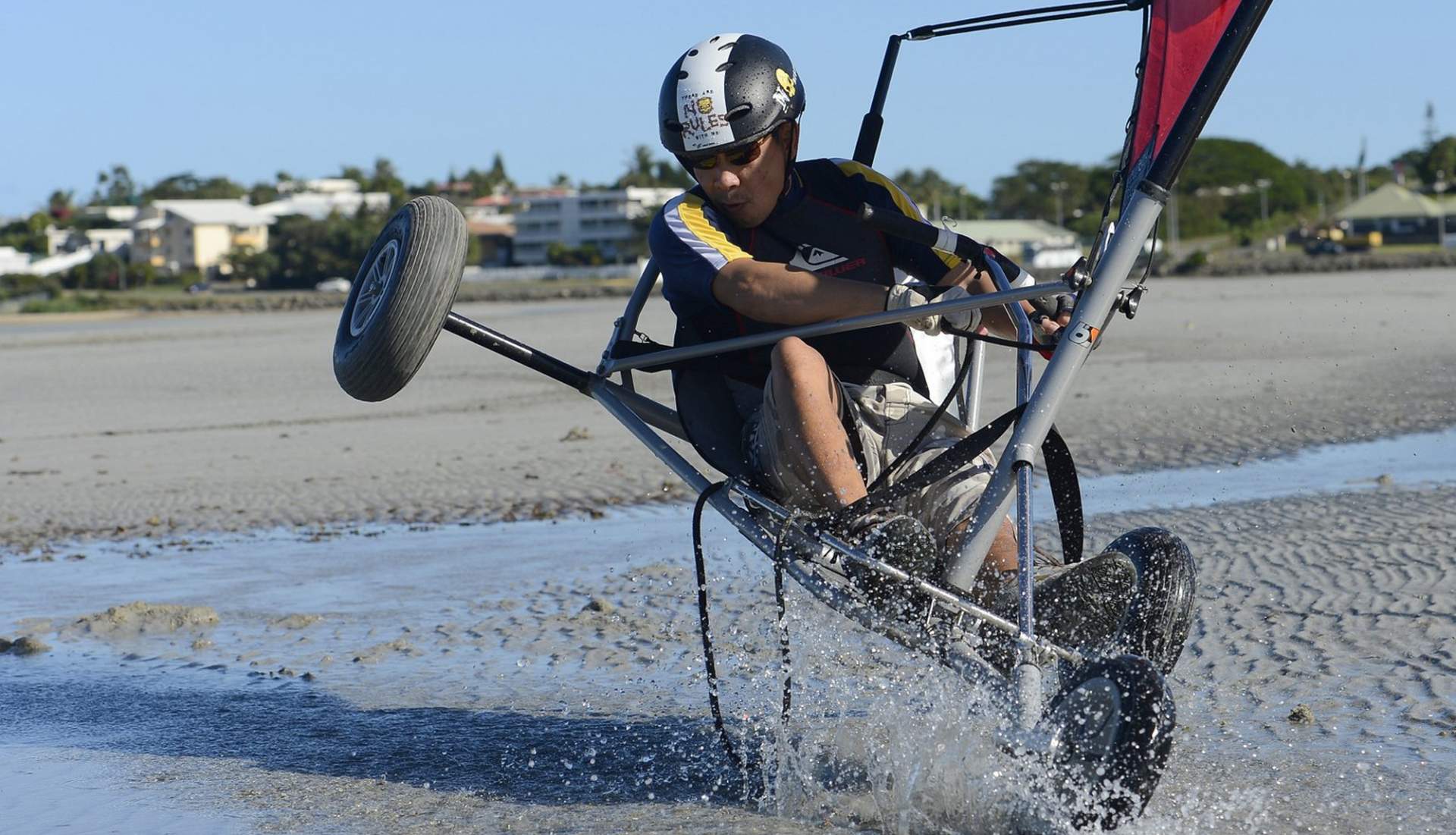 BLOKARTS ON ICE
THANK YOU: TORKEL STILLEFORS FOR THE FANTASTIC VIDEOS
Below-freezing temperatures don't dissuade Swede Torkel Stillefors from tearing up the tarmac. From sailing in falling snow in Stockholm, to donning ice blades on frozen Lake Ullnasjön, Torkel exemplifies the key to all weather sailing—a sturdy Blokart, good gloves, and a sense of humour.
MAGENTA BEACH,
NEW CALEDONIA
VIDEO CREDIT: "DAVID FAVAN"
Watch David blasting along Magenta Beach on the outlines of Noumea in New Caledonia. We have been watching David sailing along the coast of New Caledonia since forever and now you get the chance to do so too.
SAILING INTO THE
RECORD BOOKS
American Blokart enthusiast Bob Hredocik "BB" sailed into the Blokart record books on May 14, 2022 at Loring Air Force Base in Maine USA.

Knowing that there was a prior record for the farthest distance sailed in a Blokart, previously held by Australian Ross Vickers, BB decided to attempt to break that record of 283 miles and smashed it! He sailed a new record of 366.1 miles or 589.18 km within a 24hr period starting in the early morning of May 13th and ending with the morning breeze at around 3AM on May 14th. The new record is about the equivalent of travelling by land from the Blokart main office in Mt. Maunganui to New Zealands capital Wellington!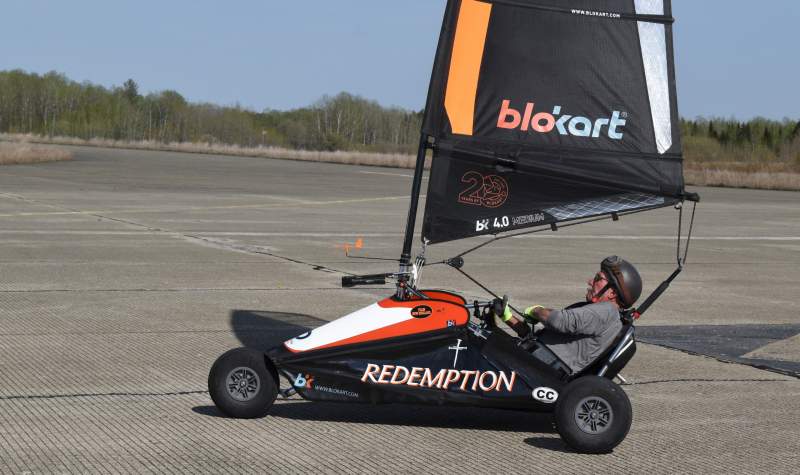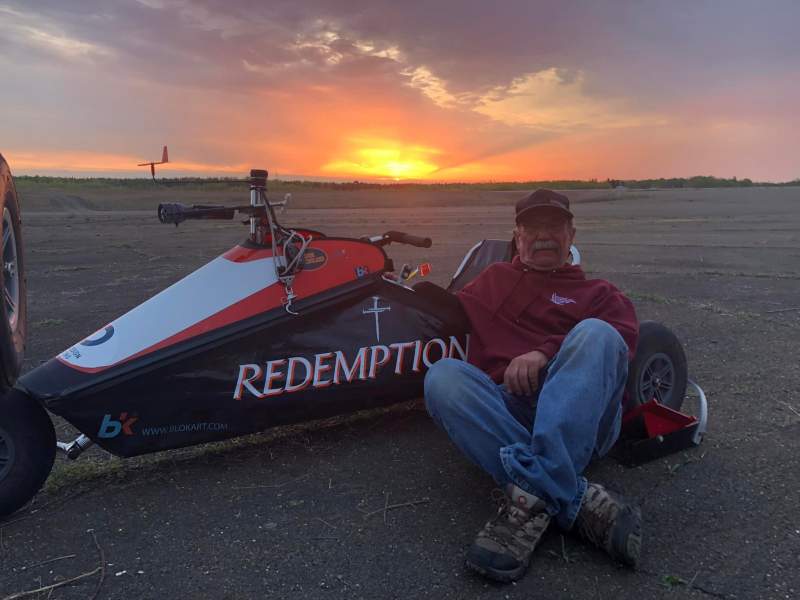 For his record, BB leveraged the incredible venue of the Loring Air Force Base, where the two main runways are 2 miles long and 300 feet wide and have several crossover taxi areas as well as two large "dial-up" areas used for landyacht racing. This venue made it possible for him to sail at maximum speed for long durations during day and night. BB had a support team helping with kart sail changes, spare parts (none were needed!), nutrition, communications, safety, night navigation and runway strategy so he could stay focused on sailing as much as possible.
As you can see from the screenshot of his GPS unit, he sailed for approximately 22 hours (incl. stopped time) with the last two hours of moving only yielded around 5 miles since the wind had died down after 2AM. He averaged at about 20 mph (32 kmh) with a maximum of 42mph (67.5 kmh). Starting out on a light breeze with a 5.5m sail just after 5AM, he switched to a 4.0m sail for the higher breeze in the afternoon and then changed back to the 5.5m in the evening.
All this was acomplished on one set of the new Blokart tires and Composite HP rims. There were zero issues with the Blokart and BB only stopped a few times for bathroom breaks. During his run, other Blokarts would sail near him and supply water bottles and sandwiches while he was sailing!
While it was sunny with temperatures in the 80's°F (26°C) during the daytime, at the end of the record run in the early hours of the 14 th , BB and some support team members enjoyed a taste of champagne that was from a bottle tucked in a snow bank left over from last winter!
We've heard other folks around the world are already considering trying to break this new record.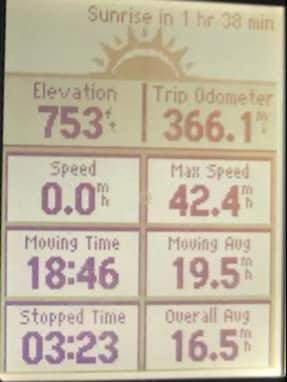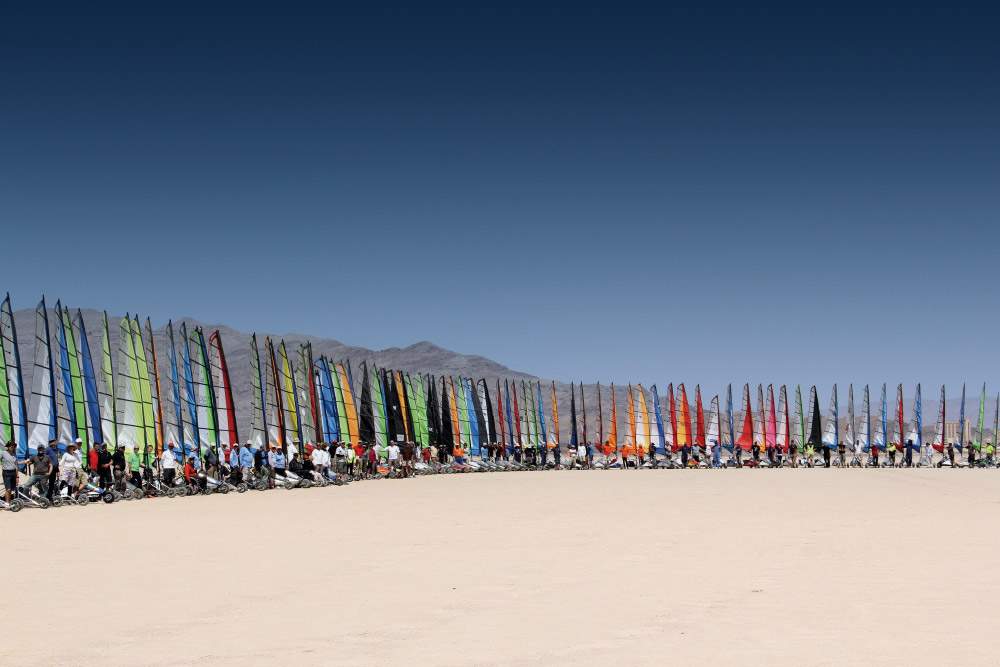 RACING
LOCAL CLUBS. NATIONAL EVENTS. WORLD CHAMPS.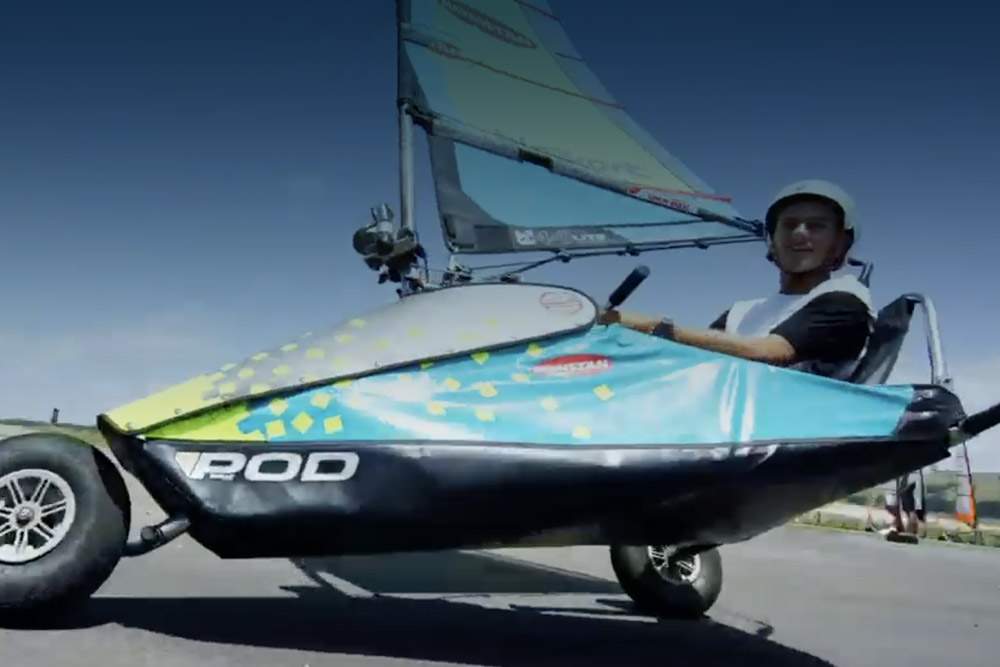 YOUTH SAILING
LEARN SAILING FUNDAMENTALS.