SAILS
Our sails come in four different sizes—2 m, 3 m, 4 m, and 5.5 meters—so you can swap sails according to the wind strength or sailor's body weight. All sails are made from dacron sail cloth, with reinforced mylar for the clear leach panels, and tapered fiberglass battens.
For new sailors who want to start with a single sail, we recommend our 4 meter sail. This is a great option for most wind speeds and body types. For more flexibility, we recommend a second sail size. Two sails allow you to enjoy your Kart in a much wider range of conditions.
This chart shows how you can customise your sail depending on body weight and expected wind speeds.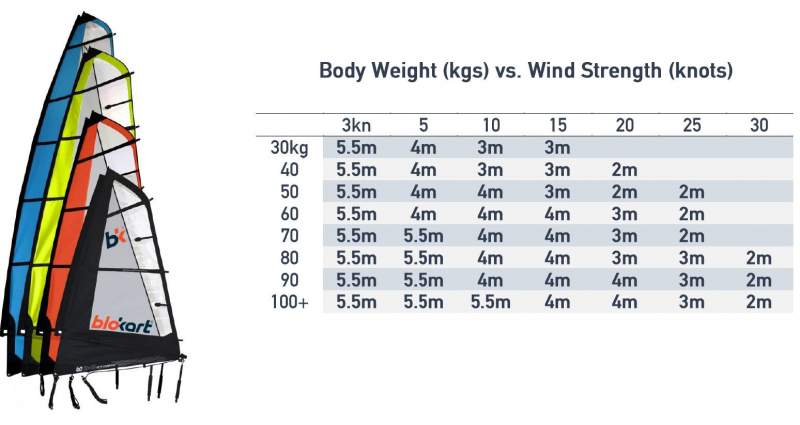 You are shopping for Sails
2.0 Meter
3.0 Meter
4.0 Meter
5.5 Meter
Sail Components